Land Rover Defender 110 Riviera RV131
The Land Rover Defender 100, already renowned for its rugged off-road capabilities and timeless design, reaches new heights of excellence with the installation of Riviera RV131 wheels in a striking gloss black finish.
The Riviera RV131 wheels, boasting a commanding 22×10.5-inch size on all four corners, perfectly complement the Defender's robust silhouette. This larger diameter not only adds a touch of modernity to the iconic design but also enhances the vehicle's off-road prowess and on-road stability. The wider width of the wheels ensures a larger contact patch, delivering improved grip on various terrains, empowering the Defender 100 to conquer any challenge that comes its way.
To further enhance the Defender 100's allure, it has been adorned with a Carbon Fibre styling kit meticulously designed by Riviera Bespoke. This bespoke Carbon Fibre kit elevates the vehicle's exterior, adding a modern and sporty touch while retaining its timeless appeal.
This exceptional collaboration between luxury and performance brings out the best in both the Defender's capabilities and its appearance, making it a coveted choice for discerning off-road enthusiasts and style-conscious drivers alike.
Riviera RV131
DETAILS
WHEELS – 22×9.5, ET35 – 5×120
TYRES – 285/45/22
VEHICLE – Land Rover Defender 110
View Design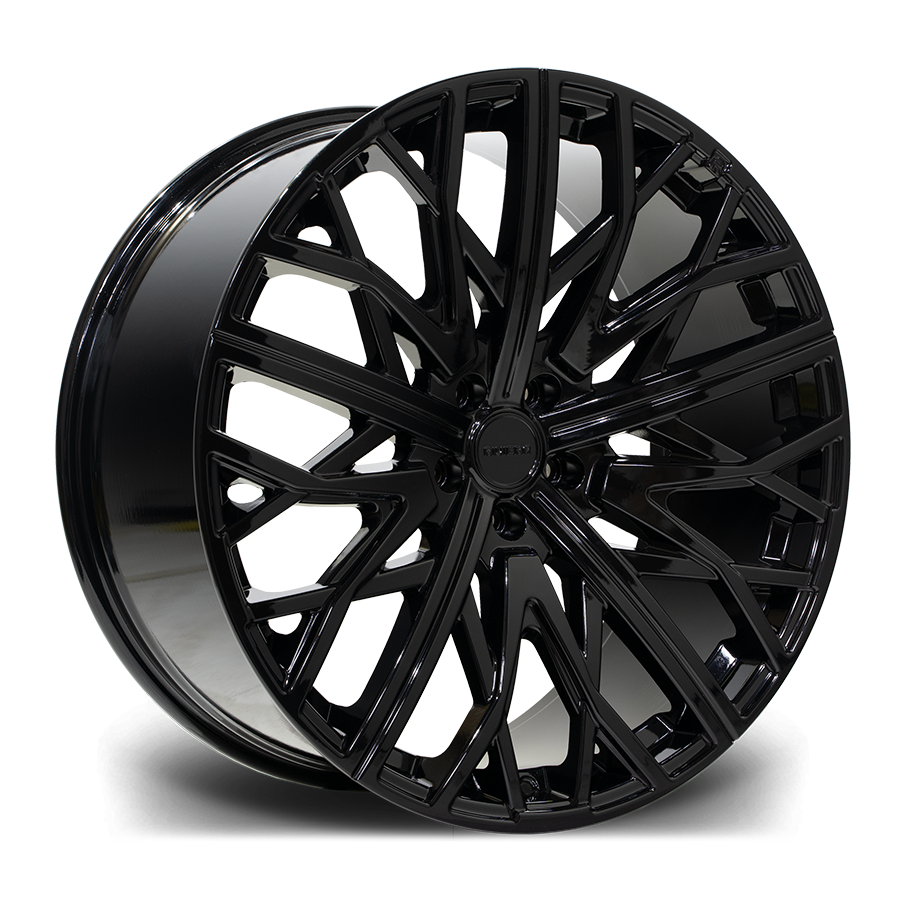 More options for Defender