a stunning multi-spoke design that exudes elegance and sophistication
Select Colour: Black Polished Gloss Black
Learn More About Our Riviera RV131
Introducing the Riviera RV131, a captivating wheel that combines sleek aesthetics with outstanding performance, designed to elevate the style of your vehicle, the RV131 is a true statement piece on the road. The Riviera RV131 features a stunning multi-spoke design that exudes elegance and sophistication. The meticulously crafted spokes create a dynamic and eye-catching pattern.
CAST MONOBLOCK
Our RV Series are precision engineered using a low pressure casting process. This creates a denser wheel that is STRONGER & MORE BALANCED, therefore safer, compared to a traditional gravity cast alloy wheel.
DESIGNED WITH SUV'S IN MIND
SPORTS UTILITY VEHICLES
The Riviera RV131 has been designed with SUV's in mind available in 22 & 23″ with fitments suitable for Range Rover, Mercedes, BMW, Audi & much more!
Specifications
PCD Range: 5x108, 5x112 & 5×120
WANT TO KNOW IF THIS DESIGN FITS YOUR VEHICLE?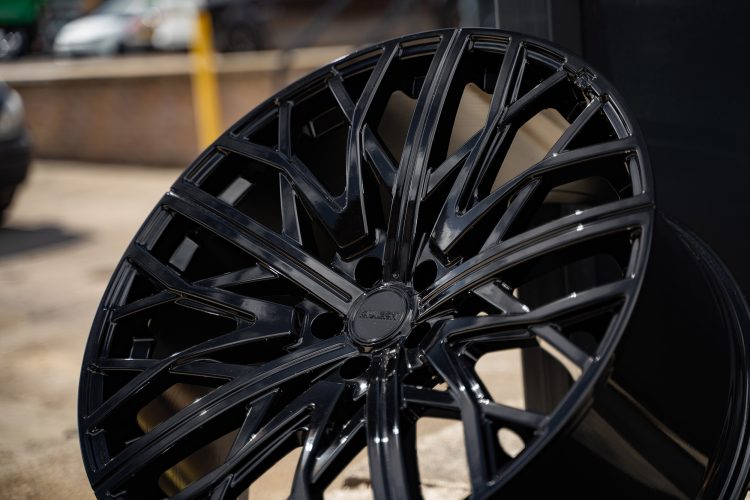 NEED HELP WITH FITMENT?
Please email [email protected] or fill out the form below and leave your vehicle reg or make, model & year in the notes and we can take a look at fitment options for you.
Range Rover Sport SVR
Take a closer look at the SVR Range Rover Sport equipped with a set of our RV131 finished in Gloss Black
View Gallery