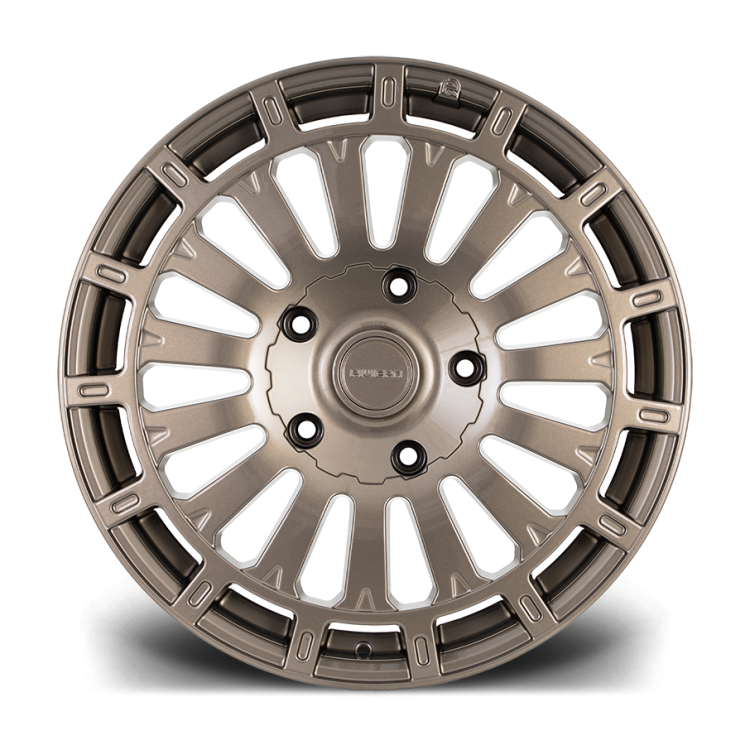 Merging Off-Road aesthetics seamlessly with the sleek allure of Sports Cars.
Colour: Bronze Satin Black Gloss Black
Designed to dominate the off-road terrain.
Designed to merge the rugged aesthetics of hardcore off-road wheels with the sleek appeal of street car wheels, our Riviera RXS5 offers a unique blend of style and versatility. Embrace the off-road look without compromising on convenience and performance. Our RXS5 has been engineered to transform your Volkswagen Transporter or Ford Transit into a striking swamper-styled, off-road icon.
Cast Monoblock
Our Xtreme range of wheels are precision engineered using a low pressure casting process. This creates a denser wheel that is STRONGER & MORE BALANCED, therefore safer, compared to a traditional gravity cast alloy wheel.
Unmistakable Off-Road Look
Swamper Style
With their aggressive and robust design, our Swamper Look wheels instantly transform your Vehicle into a formidable off-road machine. Our RXS5 offers remarkable durability, ensuring they can withstand the demands of off-road adventures enabling you to embark on thrilling journeys.
Specifications
PCD Range: 5x120 & 5x160
Want to know if this design fits your vehicle?
Need help with fitment?
Please email [email protected] or fill out the form below and leave your vehicle reg or make, model & year in the notes and we can take a look at fitment options for you.