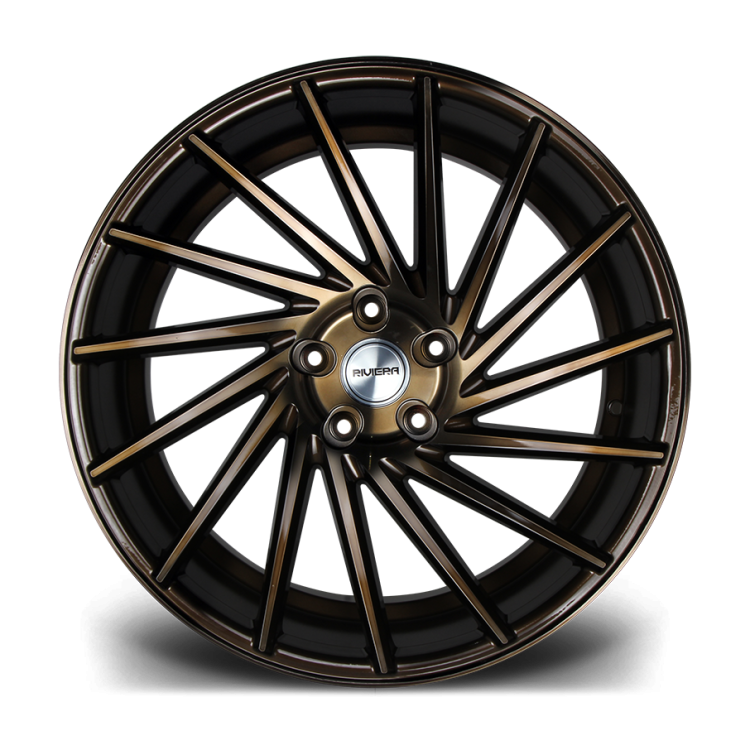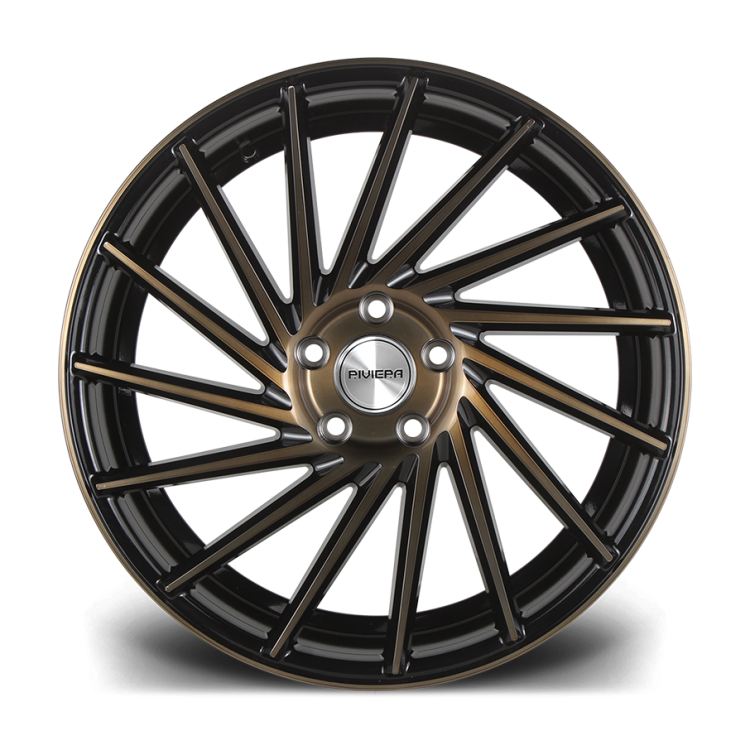 THIS PRODUCT HAS BEEN DISCONTINUED!
Colour: Black Polished Satin Black Bronze Double Dark Tint Bronze Double Dark Tint Silver Polished
THIS PRODUCT HAS BEEN DISCONTINUED!
The twisted spoke design featured on the Riviera RV135 takes inspiration from the widely applauded motorsport fan wheel design; it's an alloy that looks like it's travelling at light speed even when it's stationary. The 15 diamond-cut, polished straight spokes stem from the "spinning" effect mounting hub to the far outer edges of the alloy, giving the impression of a far larger wheel.
CAST MONOBLOCK
Our RV Series are precision engineered using a low pressure casting process. This creates a denser wheel that is STRONGER & MORE BALANCED, therefore safer, compared to a traditional gravity cast alloy wheel.
Specifications
PCD Range: 5x112, 5×120 & CUSTOM
WANT TO KNOW IF THIS DESIGN FITS YOUR VEHICLE?
NEED HELP WITH FITMENT?
Please email [email protected] or fill out the form below and leave your vehicle reg or make, model & year in the notes and we can take a look at fitment options for you.